Caffe Latte — FREE PATTERN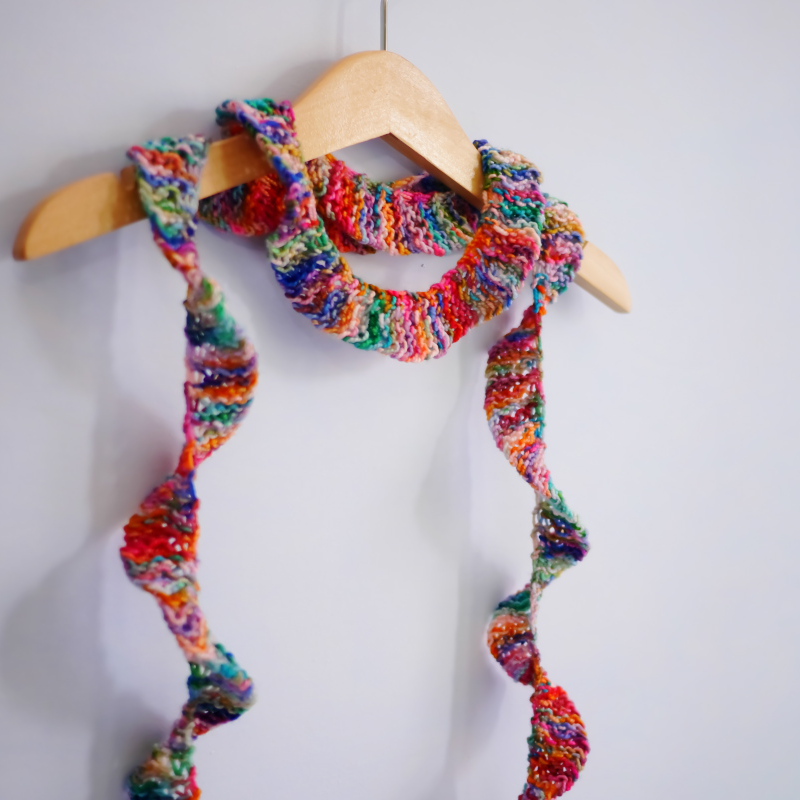 Do you have those tiny remnants that you don't know what to do with? Girotondo is a whimsical knit that can be worked with any weight of yarn. The suggested yarn and needle combination is indicative only.
MATERIALS
YARN
Fingering weight
Shown here: Sunrise Fiber Co. Classic Sock (100% merino wool; 400 m / 366 yds, 100 g / 3.53 oz skein; color Holi Festival: 1 skein)
Yardage: 75 m / 85 yds, no allowance added

NEEDLES
3.75 mm / US 5 needles, any type; adjust needle size if necessary to obtain gauge.

NOTIONS
Yarn needle
GAUGE
20 sts and 40 rows = 10 cm / 4″ in garter stitch, blocked.
Gauge is not critical but affects the finished measurement and yardage.

FINISHED MEASUREMENTS
112 cm / 44″ in length, measured along the shorter edge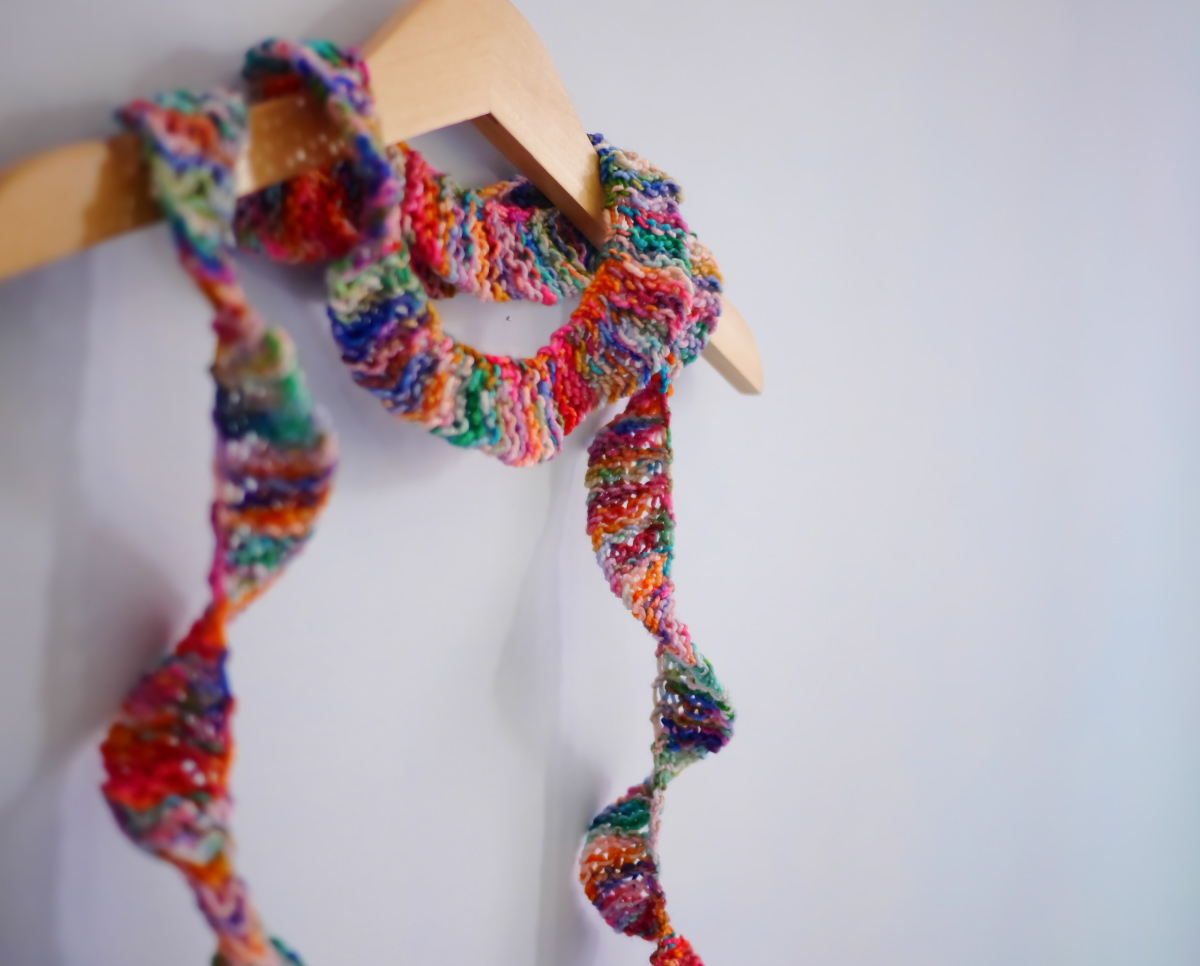 Caffe Latte — FREE PATTERN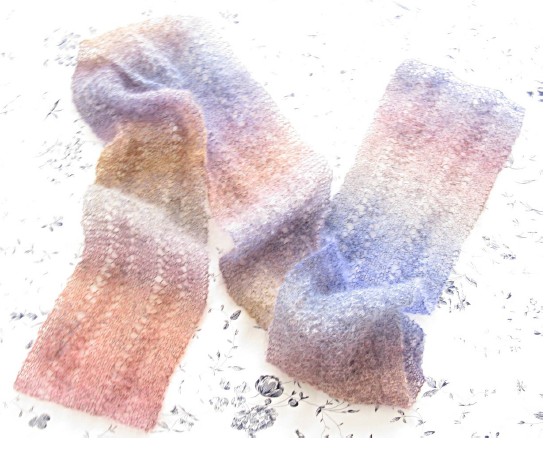 Yarn
Lace weight
Shown here: Hamanaka Twin Gradation (72% Mohair, 28% Nylon; 150 m/164 yds, 25 g/0.88 oz ball): 2 balls
Needles
4.5 mm (US 7) needles, any type
Finished Measurements
206 cm x 16 cm / 81″ x 6.25″
Gauge is not critical

Abbreviations
k – knit
p – purl
sts – stitches
YO – yarn over
Directions
Cast on 30 sts.
Set-up row: Knit to end.
Row 1: [K6, YO, ssk, p2, k2tog, YO] 2 times, k6.
Row 2: Knit to end.
Row 3: [K6, p1, YO, ssk, k2tog, YO, p1] 2 times, k6.
Row 4: Knit to end.
Repeat [Rows 1-4] until piece measures 206 cm / 81″.
Bind off all sts.
Lace Pattern Chart (knit even-numbered rows)




Finishing
Weave in ends. Block to measurements.

You may also like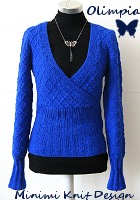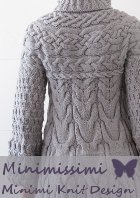 Disclaimer: This is an old pattern published in 2008. It has not been updated since then and does not reflect my current style of pattern writing.
This scarf is inspired by the neck warmer of motorcyclists.

Yarn: Worsted weight (shown here: Noro Aurora color #02, 1.5 skeins)
Gauge: 26 sts and 30 rows = 10x10cm in 1×1 ribbing, blocked
Finished size: 46 cm along the center of the scarf (the "circumference"), height: 23 cm
Needles: 3.75 mm circular needles at least 80 cm long
Tubular Set-up

Use the Tubular Method to cast on 256 stitches. Make 2 full twists before joining in the round.
Round 1: [Knit 1, slip 1 purlwise] around.
Round 2: Knit 1, purl 1, [slip 1 purlwise, purl 1] around.
Repeat these 2 rounds once more.
Main Section
Continue in 1×1 ribbing until piece measures half of the desired height (34 rounds worked in the sample. Note: After several rounds, the waste yarn can be removed.
Place all the stitches on a waste yarn. Practice with Paper PrototypeMake a moebius ring with a paper stripe. Cut it in half along the center of the stripe, it will look like the piece of your knitting.Now reverse the motion and graft the live stitches along the center and you will get a moebius ring.
Finishing
Match the first stitch with the 129th stitch, graft live stitches together as shown in the drawing. Please note that due to the nature of ribbing the stitches won't align perfectly.
Weave in loose ends.